Torque Sensor Transmitter Output 0-5V/0-10V/4-20mA/0-20mA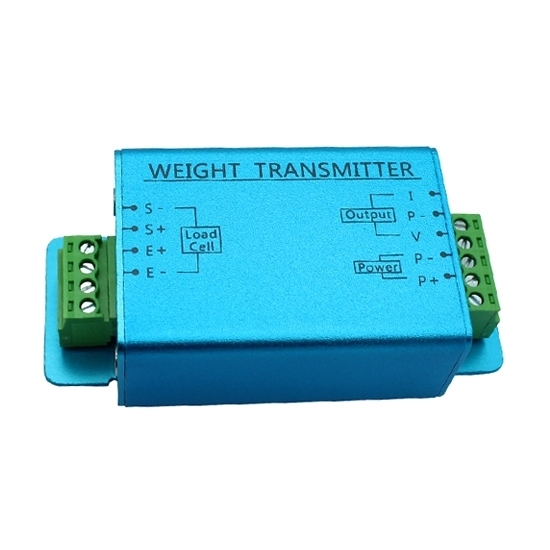 Torque transmitter good for torque sensor, selectable output signal 0-5V/0-10V/4-20mA/0-20mA, no junction box.
Accuracy ±0.05%FS
Input signal from torque sensor 0-20mV
Output signal 0-±5V/0-±10V/4-20mA/0-20mA
Power supply DC 18-30V
Whole size 83*40mm
| | |
| --- | --- |
| SKU | ATO-LCTR-OA |
| Accuracy | ±0.05%FS |
| Input signal | 0-20mV |
| Excitation voltage for torque transducer | DC 5-15V |
| Output signal (DC) | 0-±5V/0-±10V/4-20mA/0-20mA |
| Power supply | DC 18-30V |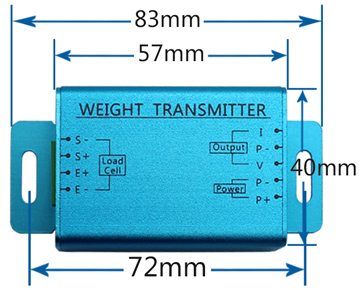 All torque sensor transmitter and repair services provided by ATO Torque Sensor are covered by a limited warranty against defective material and workmanship for a period of one year from date of original purchase. Contact ATO for a complete statement of our warranty. Mechanical damage to equipment due to improper use is not covered by warranty. Electronic circuitry failure caused by the introduction of unregulated or improper excitation power or electrostatic discharge is not covered by warranty.
For proper electrical connections, refer to the installation drawing for the reaction torque sensor transmitter. Construct the interconnect cable from high-quality shielded instrumentation cable. Various cable assemblies are available through ATO Torque Sensor. Make sure to tighten the cable connector to the sensor. For installation in dirty, humid, or rugged environments, it is suggested that the connection be shielded against dust or moisture with shrink tubing or other protective material. Strain relieving the cable/sensor connection can also prolong cable life. Mounting cables to a test structure with tape, clamps, or adhesives minimizes cable whip.